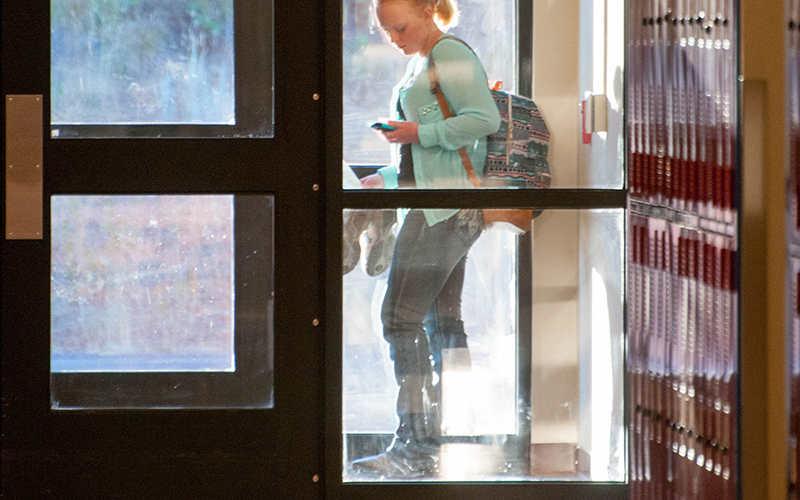 ---
The first day of school!
Dawn was breaking. Walking into McCall Donnelly High School – the corridors were quiet and empty.  
For many students they were taking their first step into a new beginning – as a freshmen in High School.  The bell erupted the silence, quickly replaced by a hustle & bustle of students pouring through the doors – wondering if they would make their first class and if so – if they would find the right class.
Dangling off of their fingers was a small rectangular piece of paper – their daily and weekly schedule – their brick and mortar guide post –  of times,  teacher's names and room numbers. Some had smart phones pointed upward – towards the heavens – hoping there was GPS and any other magical app which would get them through their first day without a hiccup.
This is what the 'first day' will always represent. A new beginning filled with surprises, challenges and new experiences to always remember.